Axia Quasar XR-4FAD Fader Software update version 1.2
Scope
This document applies to the Quasar XR four fader modules only.
Some new features of this update require the main Quasar MTS module to have a minimum version of 1.3. If your Quasar Mater Touch Screen module is
NOT
already running version 1.3 (or higher) please
click here to see those instructions
.
Your modules should also be running module firmware version 0.36. To determine the module firmware version, click the Module Information link on each module's web page.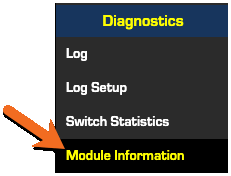 Please contact us if your firmware is
OLDER
than 0.36
The features and fixes from other updates are rolled up in this version.
Most significant features of this release: 
Functional improvements to correctly calibrate motorized faders when set to the same position. Please click this link to view documentation regarding the fader calibration procedure. MOST USERS WILL NOT NEED TO DO THIS.
Other Functional improvements: 
Bug Fixes: 
Updating the XR-4FAD Modules
You must update each module individually. Start with one of the fader modules. And repeat the following steps for each module;
Open the XR-4FAD Control Center web page at the unit's base IP address (standard HTTP port 80).
In the System menu, select Software.
Click on "Choose File" and navigate to the location where you saved the update file and select it.
Press the "Upload image" button. The new version will load into the currently inactive software bank and overwrite its content.
The page will automatically refresh once the upload is complete, showing the new version in the unused bank.
Click the small bubble next to the bank to select it. Press the "Switch to Selected Bank" button. 
WARNING: the module will reboot once you press Switch to Selected Bank. Each module will take approximately 15 seconds to reboot, and there will be no audio interruption in this case.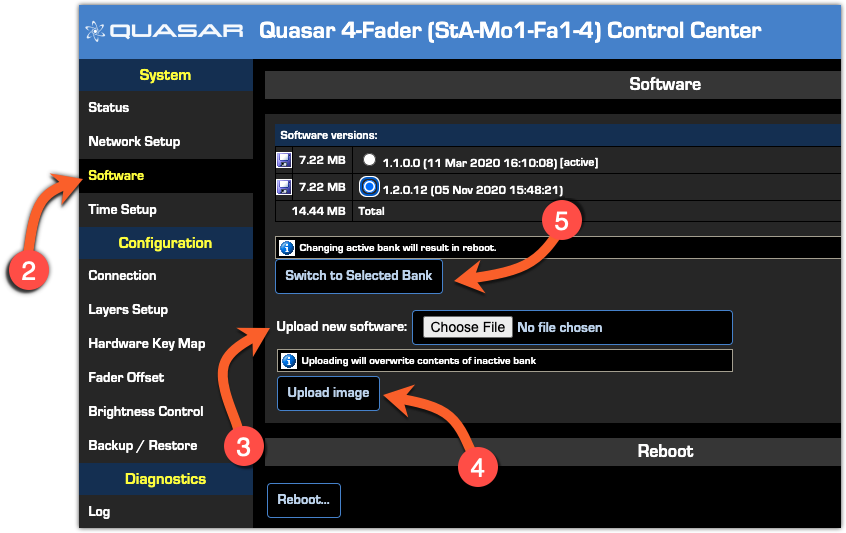 Let us know how we can help
If you have further questions on this topic or have ideas about how we can improve this document, please contact us.
---
---