Obtaining Logs from the Voco 8
Scope
This TelosHelp doc explains how to download logs from a Voco 8 unit.
---
Description
Logs are downloaded from the webpage of the Voco 8.
---
Procedure
Use a browser to connect to the IP address of the Voco 8.
A screen should appear like the one below with version/serial number info and links to download (note that the links say "upload") the log file in .tgz or .zip format.
There's also a link to download the Remote Gateway app for the currently running software version.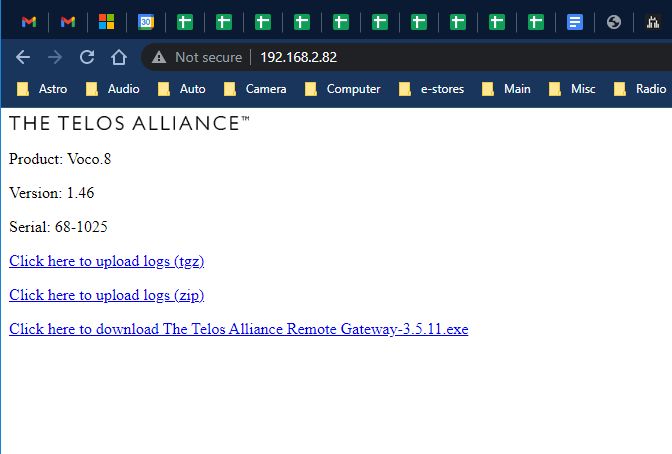 ---
Let us know how we can help
If you have further questions on this topic or have ideas about improving this document, please contact us.
---
---