Capturing Element or Fusion Console Modules
Scope
This article describes the process for capturing the Element and Fusion Console Modules upon initial setup.
Description
Upon initial setup, the console over-bridge will display "INACTIVE" on the input channel displays, indicating that the console's CANBUS section has no idea what modules are installed, where, and what order to place the input channels. This document covers how to capture the console. It's pretty simple.
Enter Capture Mode
Go to the console surface's master module keypad
Press and hold the 'star (*)' key and the '2' key simultaneously for 10 seconds and release.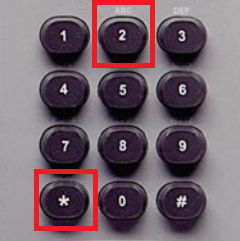 You'll see the console enter capture mode by displaying "CAPTURE" and the presumed numbering scheme on the input channel over-bridge displays.
If the numbering is incorrect, use each input channels' PGM 1 and PGM 2 buttons to correct this.
Finally, press the ENTER or the pound (#) key to complete the capture.
Tech Tip:
The order of the numbering scheme the system presumes initially is based upon the order of the CANBUS ID's set on the individual modules. For more info on this,
see this technote here
.
Let us know how we can help
If you have further questions on this topic or have ideas about how we can improve this document, please contact us.
---
---