What screws are needed for the "L" Bracket to mount two xNodes in 1 RU?
Scope
This document covers the adjoining "L" bracket and hardware that is needed to mount two xNodes together in just one rack unit of space.

There is an older design of xNodes that uses a rectangular mounting plate to join two nodes together. This article does not pertain to those style chassis.
---
The "L" Bracket

The "L" bracket along with the four shoulder screws (shown above) make up part # 1771-00128. This is shipped with each xNode and MPX Node unit. However, since xNodes are sometimes racked singularly, the adjoining bracket is often stored away in a desk and not thought of until it's needed to rack two xNodes together.
Oftentimes, the bracket can be found but without the shoulder screws required to properly adjoin two nodes together.
---
The Screws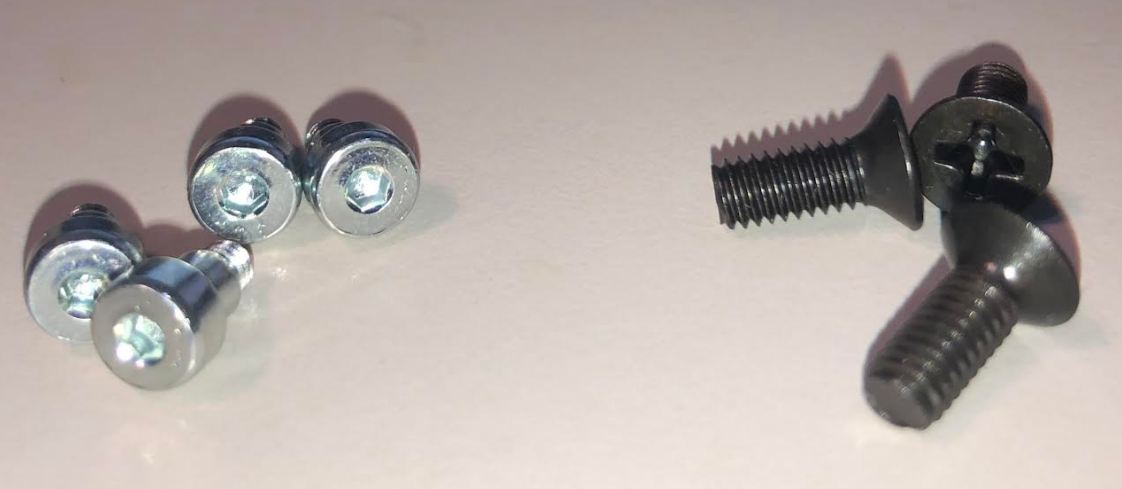 If the shoulder screws cannot be found, contact Customer Support and ask for pricing on part # 1301-00262-101. Four shoulder screws are needed to properly mount two xNodes together.
If screws are also needed to attach the bracket to an xNode, contact Customer Support and ask for pricing on part #1301-00209-100. Three of these screws are needed to securely attach the bracket to the side of a node.
---
Let us know how we can help
If you have further questions on this topic or have ideas about improving this document, please contact us.
---
---