Quasar Surface Layer Configuration
Layers are useful when you need to access more DSP input channels on your Quasar engine than the number of faders (physical channel strips) available on your Quasar surface.
ENABLING OR DISABLING LAYERS
Layers are enabled by default. If you use Layers, proceed to the next section Configuring Layers. If you do not use Layers, make sure they are disabled by following these steps.
Using a PC connected to your network, launch a web browser, and enter the IP address assigned to the MTS module.
Under the Configuration heading, click on Customize.
Select Disabled from the drop-down list, then click Apply.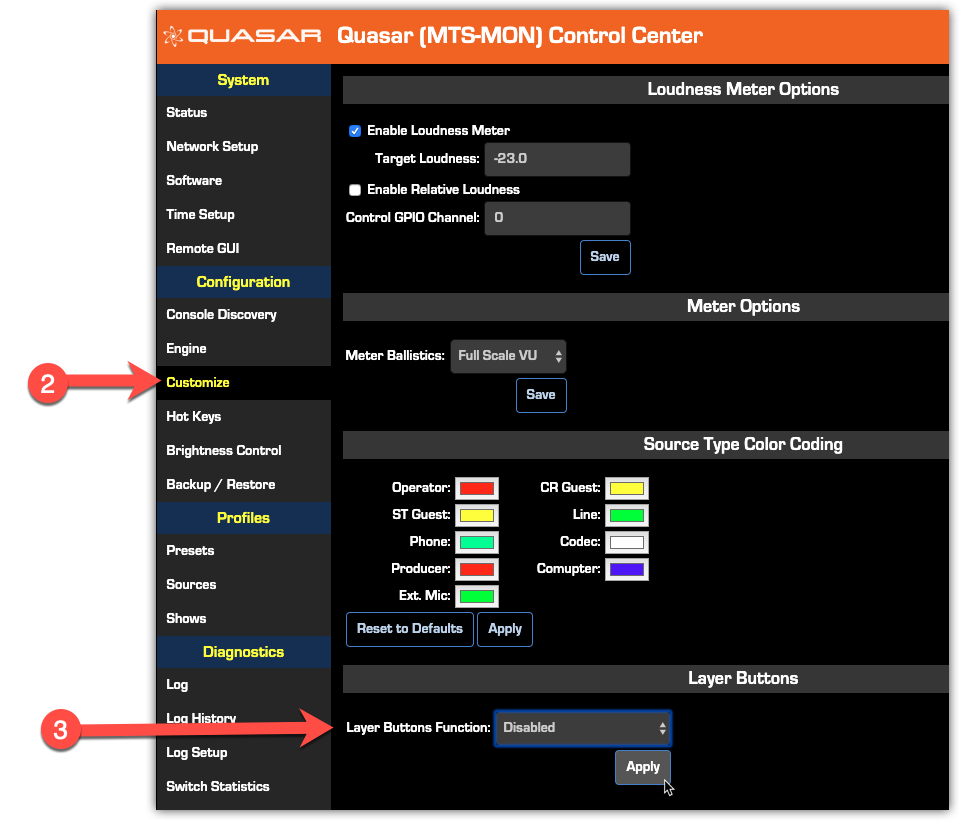 NOTE:
If you disable Layer switching, the four layer buttons become user-programmable buttons 9 thru 12.
CONFIGURING LAYERS
Since any fader on any module could access any input channel on the Quasar Engine, you need to set every fader to access the correct input channel for each of the four layers available.
NOTE:
Since layers are Fader module configurations, we will be using the IP addresses of the individual modules and NOT the IP Address of the MTS module. In this example, the Master Touchscreen module IP is 192.168.2.90. Our first fader module IP is 192.168.2.91.
Using a PC connected to your studio network, launch a web browser and enter the IP address assigned to the first (leftmost) fader module into the browser's address bar.
When prompted for authentication, enter the username "user," and leave the password field blank.
In the left column menu, in the Module Manager section, select Layer Setup.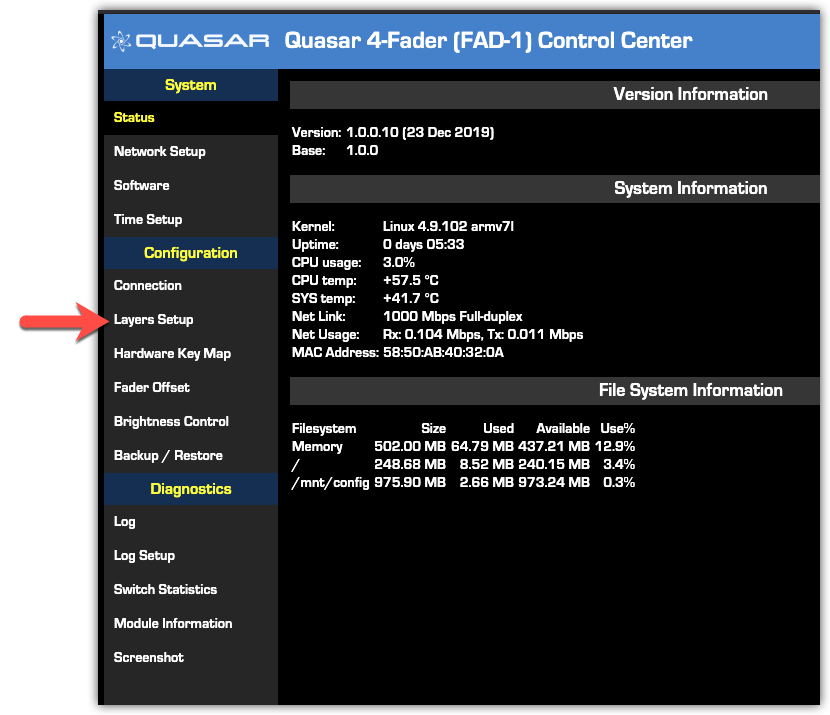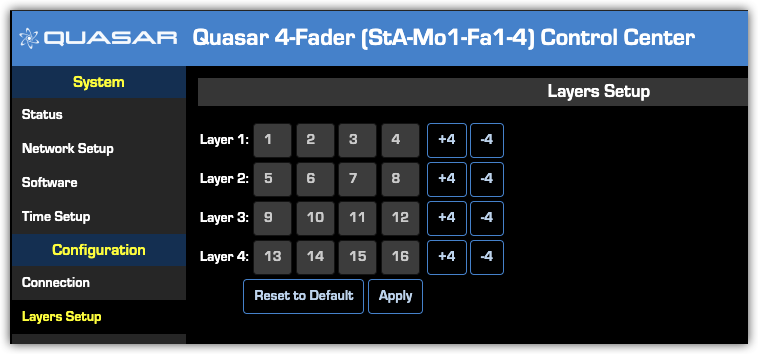 Enter the number of the Engine input channel you want to assign to each physical fader for each of the four Layers.
The table shown in the picture shows which input channel, of the 64 available in the Quasar Engine, will be loaded on each of the four channel strips each time you press the LAYER 1, 2, 3, or 4 buttons on the Master Touchscreen module.
TIP:
The +4 and -4 buttons at the right edge of each layer will increment or decrement the channel assignments four at a time.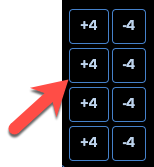 When you finish Layer configuration, go to Input Source creation and configuration or, go back to the Quasar Console Quick-Start Guide.
---
---