Decoding Dolby E with AudioSuite in Pro Tools 2018.7-2018.12
In Pro Tools 2018.7-2018.12, a Pro Tools bug caused the standard AudioSuite decoding process for SurCode for Dolby E Decoder to stop working (this bug was resolved in PT 2019.5 and all versions since). Below is a workaround for this bug if you are unable to update your Pro Tools version.
Create a 48kHz/24 bit Pro Tools session.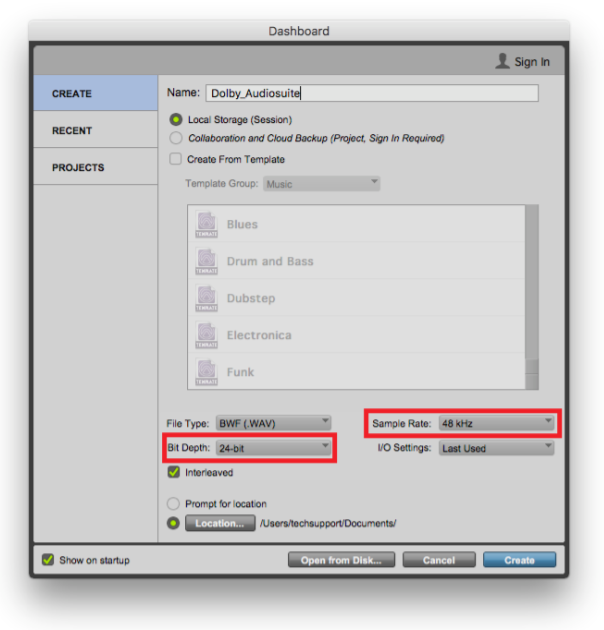 Import your Dolby E-encoded file onto a stereo audio track in the timeline.

Create eight mono audio tracks. These will be left empty.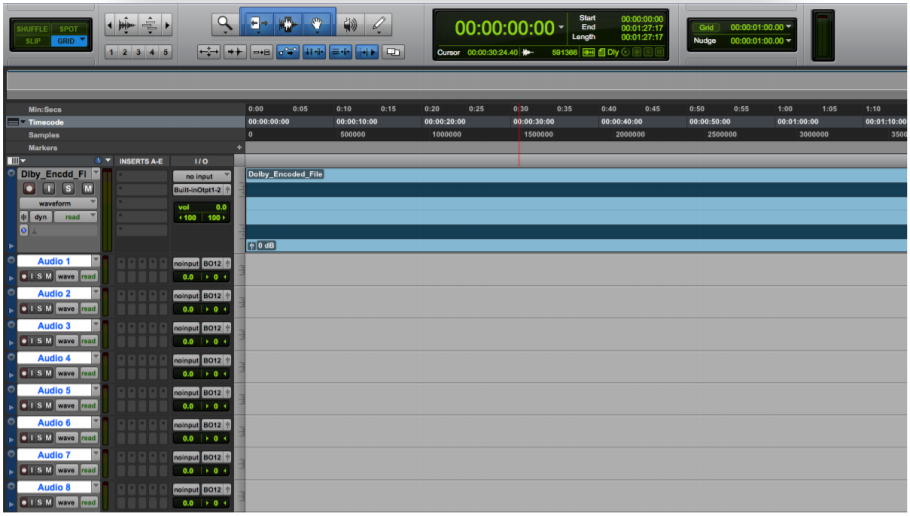 Create a 7.1 audio track and place it at the top of the nine tracks that you created in steps 1-3.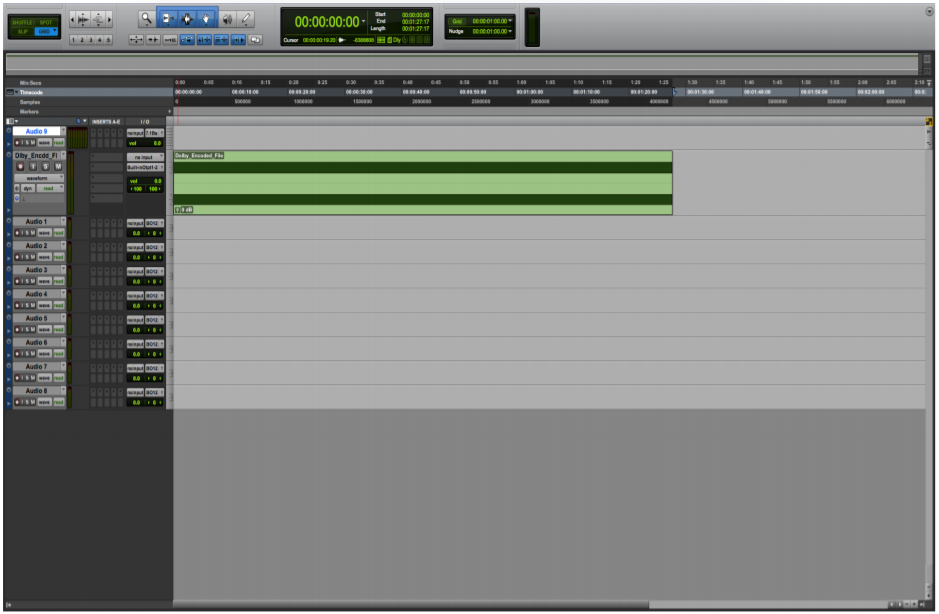 Select the encoded audio track and the 8 blank mono audio tracks in the timeline simultaneously (with Command Focus enabled, you can select your encoded audio and then use "Shift + ;" to select the tracks below).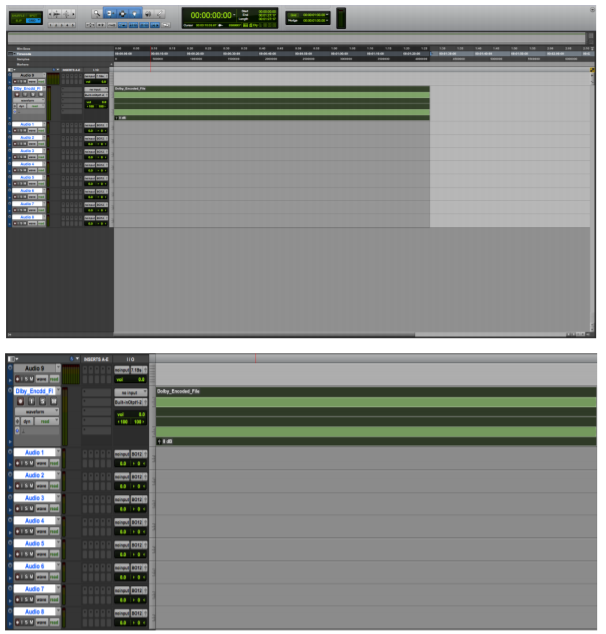 Drag these tracks onto the 7.1 audio track you created in step 4.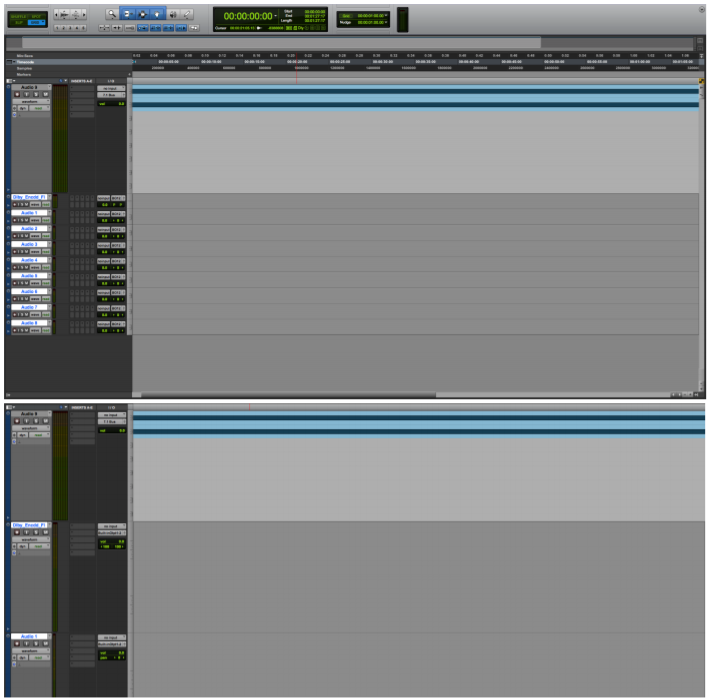 You will now be able to decode the audio to the interleaved 7.1 track you created in step 4.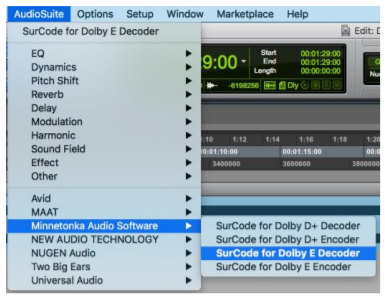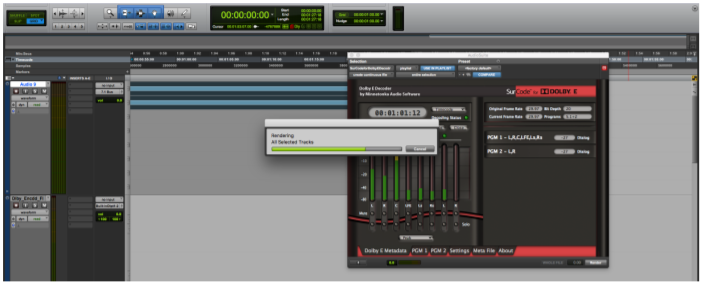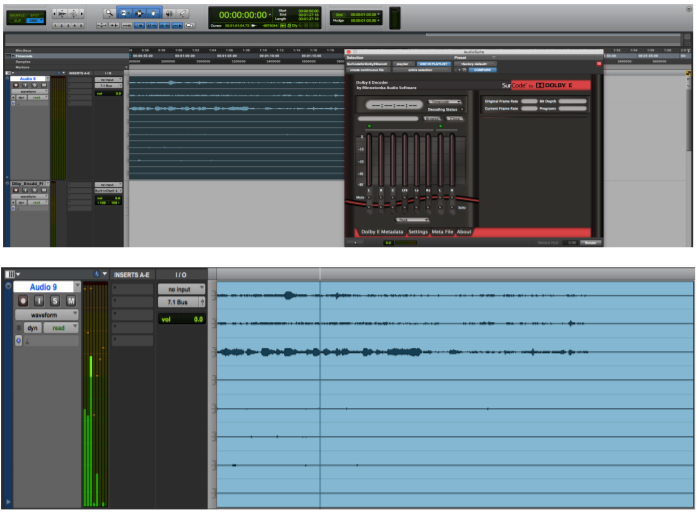 You can also find this documentation attached if you would like to review it offline:
Decoding_Dolby_E_AS_2018.7_2018.12.pdf
If you have any questions, please do not hesitate to contact us at techsupport@telosalliance.com. Happy decoding!
---
---