Using Older v1.x Omnia.11 Orange Mode Presets in v3.x and Above
Scope
How to import older traditional (orange mode) v1.x presets into the current Omnia.11 software.
---
Problem/Question
Q: After upgrading my Omnia.11 from version 1.6 to version 4.0, how can I use my old presets that have an .opr extension? The newer presets have an .op3 extension.
---
Solution/Answer
The traditional "orange screen mode" processing in version 3.x or above including the current version 4.0 is identical to version 1.6.
A: Early v1.x versions did use a different preset file format. When using version 3.x or above in traditional orange mode, you can import the older presets from the "Data Mgmt" tab of the web interface. Click on "Preset Import":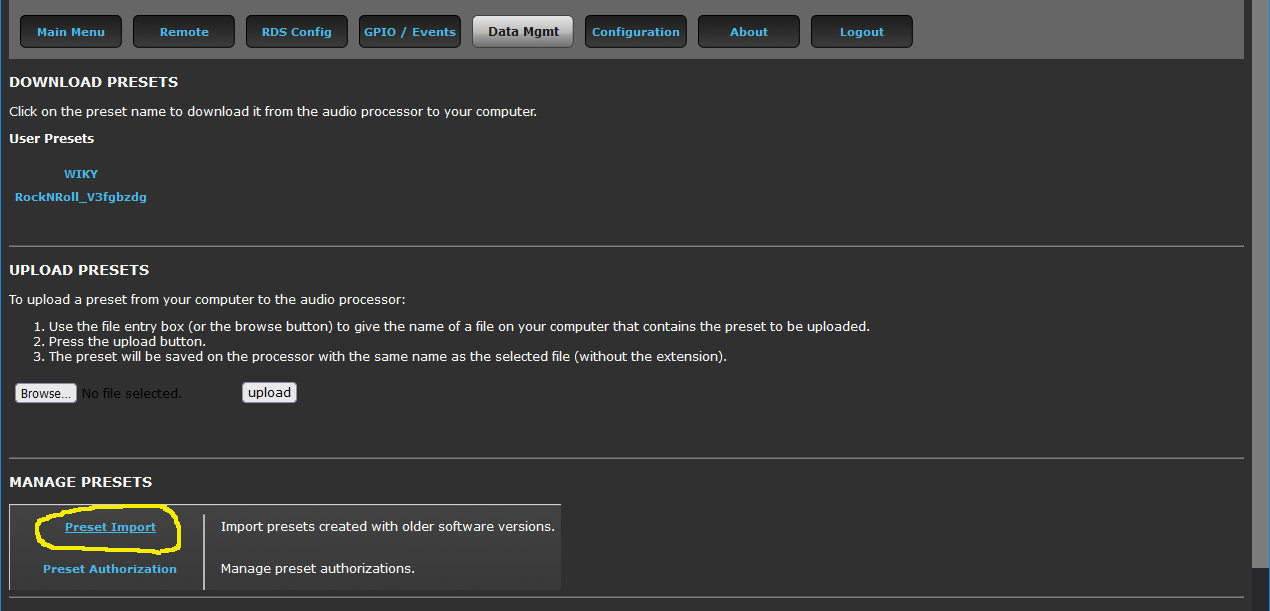 On this screen you can import the preset. Be sure to use the section that matches the version the preset you are importing was created in: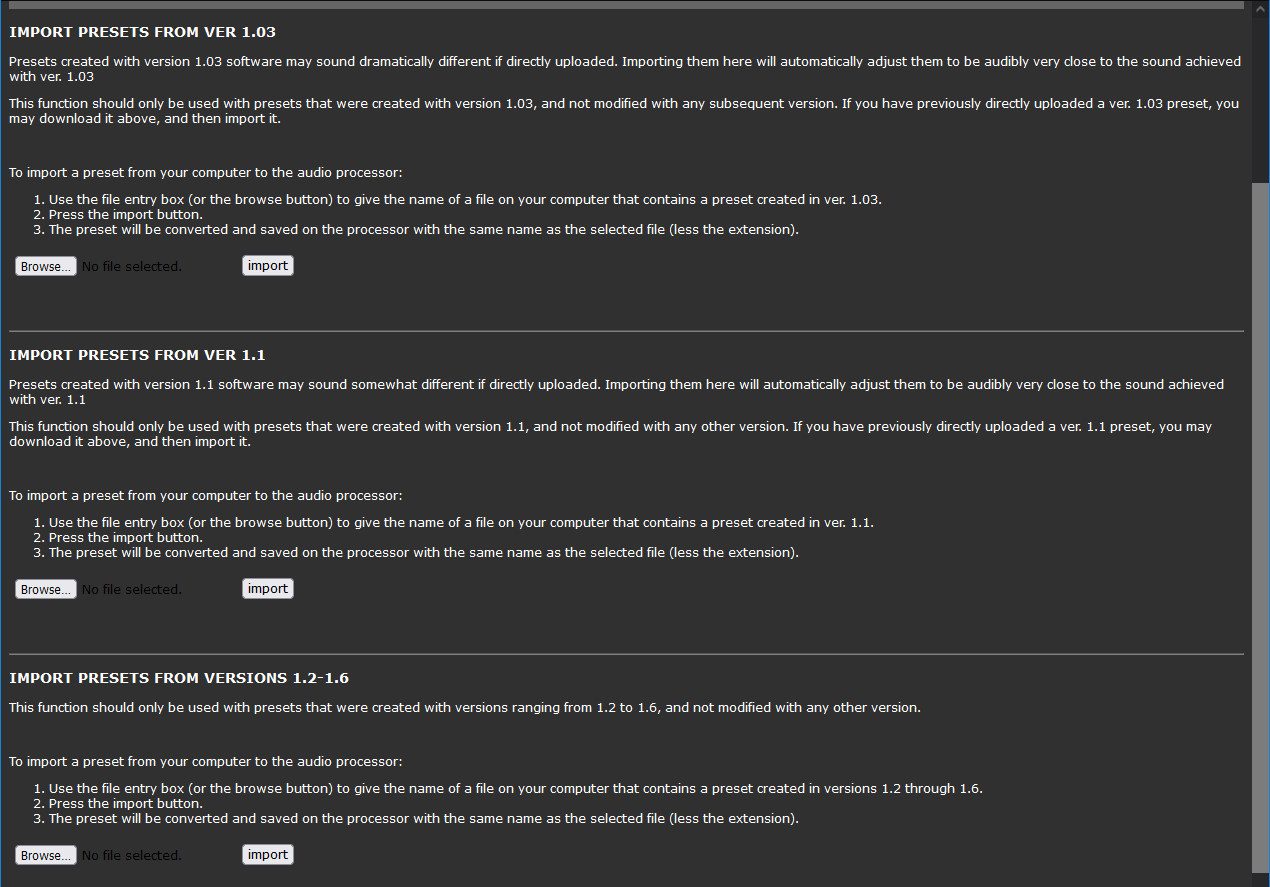 That said, if you are updating to version 4.0, I would strongly recommend upgrading to G-Force (blue screen). This is like a whole new processor! Contact your local Omnia dealer for pricing and to order the upgrade.
The Perfect De-Clipper is only available when running G-Force (blue screen mode).
---
Let us know how we can help
If you have further questions on this topic or have ideas about improving this document, please contact us.
---
---