Adding licenses to your iQs Docker container
Scope
The iQs virtual console with HTML5 control is available on two platforms.
iQs Container - iQs is available as a Docker container. Docker is a set of platform-as-a-service products that uses OS-level virtualization to deliver software in packages called containers.
iQs + AE-1000 - iQs is pre-installed on a 1RU Telos Alliance Application Engine.
If your iQs hardware looks like this image, this document is not for you.

Please contact the Telos Alliance Solutions Group for information regarding the appropriateness of a container deployment for your iQs console.
This document only covers the licensing process for the iQs container. Installation of Docker, the MASI License Server, and the IQs container will not be covered here.
Description
An unlicensed iQs console will run fully functional with two exceptions.
Tones will be randomly inserted in all outputs.
The console is limited to four faders only.
A Base License is required to remove the tones. Add on 4 fader licenses are required for more than four faders.
Current license status can be viewed from the main Web Page using the Status link.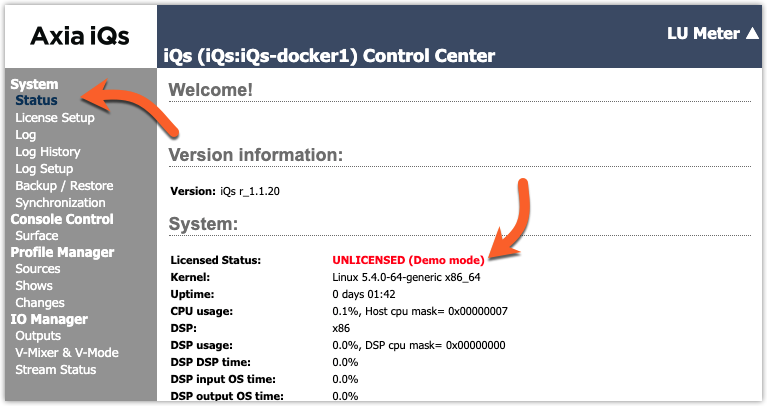 Click here for the Licensing instructions in the Quick Start section of the iQs Manual.
Let us know how we can help
If you have further questions on this topic or have ideas about improving this document, please contact us.
---
---