Restoring the Omnia ONE Livewire Page in the Web Interface
Scope
This document explains the procedure to return the Livewire webpage in the Omnia ONE to normal when it is displaying a "Device is busy" error.
Description
Some customers have reported that while the Omnia One's webpage interface is working normally, the Livewire page displays only the following error: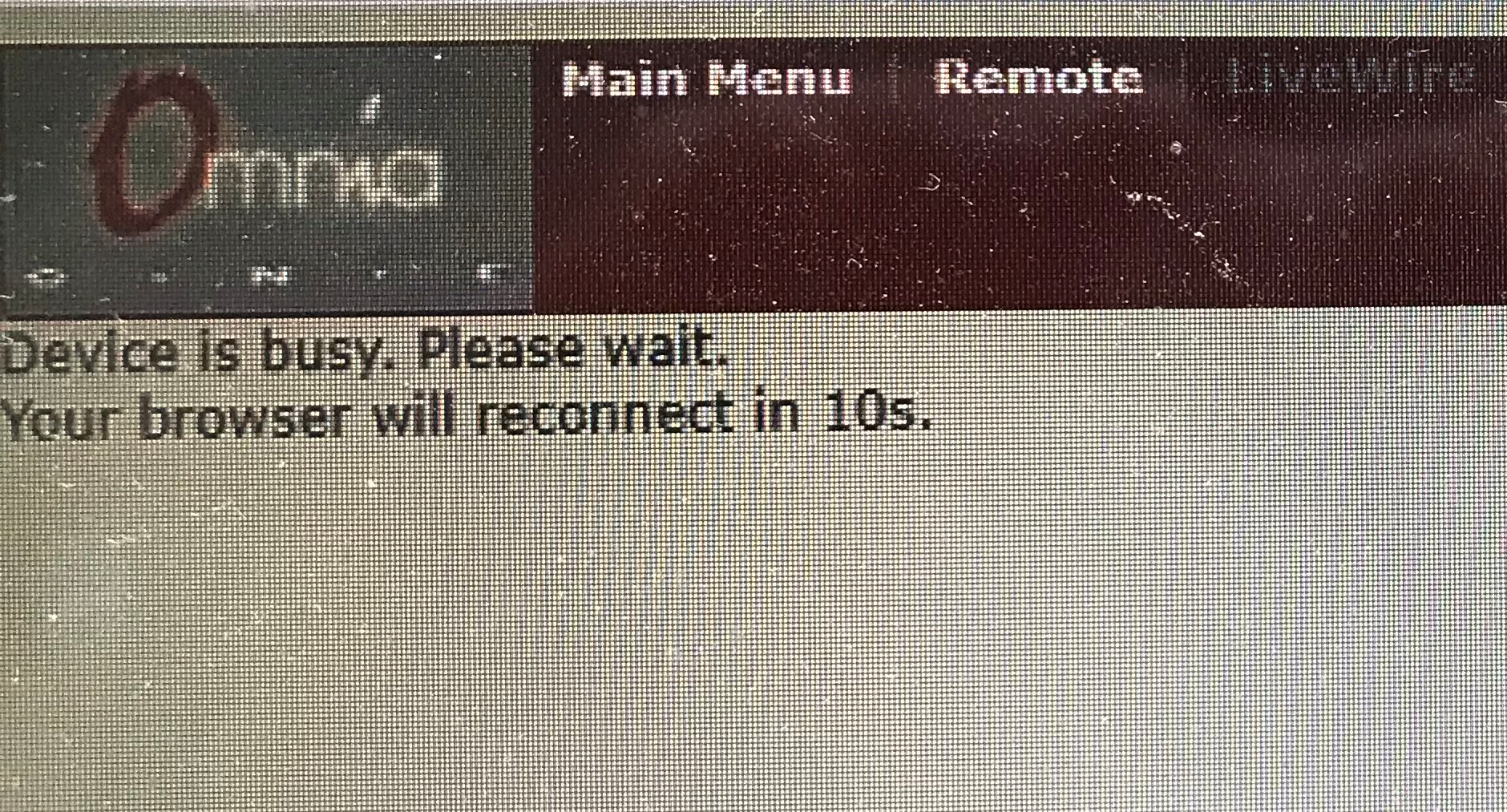 In some cases, it the files /home/config/lwr.conf and/or /home/config/lwcap.conf may be corrupt. You can safely delete these files and then reboot to restore them to factory settings.
In the procedure below, we will delete these two files using telnet, and the Omnia ONE rebooted.
The following steps will require a reboot of your Omnia ONE. Audio will STOP durning this reboot. Please plan accordingly.
Procedure
Download the free Putty terminal program, install and run it.
Setup a configuration to telnet to your Omnia One on the normal telnet Port 23:

At the "login:" prompt, type "user" (without the quotes). Press Enter and then the password "omnia" and press Enter
You should see the prompt: /home>.
Type "cd config" and press Enter
At the /home/config> prompt, type "ls" to list the files in the config directory:
Now we need to delete the lwcap.conf and lwr.conf files ONLY.
Type rm lwcap.conf, press Enter
Type rm lwr.conf, press Enter
Type 'ls" again to verify that those two files are gone

Finally, reboot the Omnia One
The Livewire webpage should be back to normal.
Let us know how we can help
If you have further questions on this topic or have ideas about how we can improve this document, please contact us.
---
---