"Cannot Find Audio Hardware" error message
Scope
This document applies to 25-Seven Voltair units, both Analog and AES.
---
The Error Message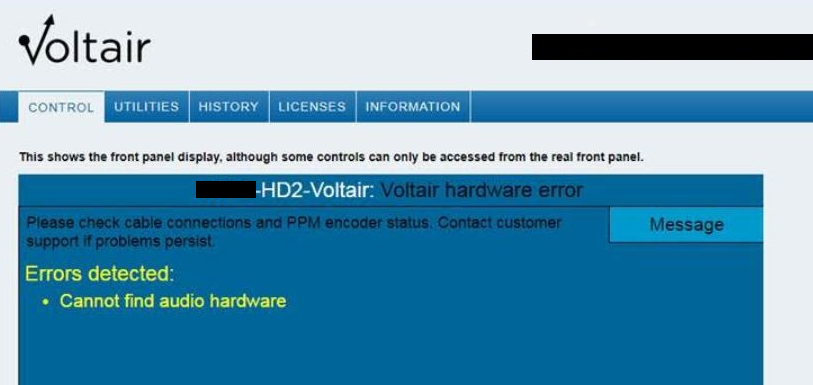 First, we ask to make sure that the unit is running the latest software, V2.5. That can be found here:
If the software is up-to-date, another thing to check in the field is that all internal cables are tightly seated.
To check the interior connections:
Unplug the Voltair
Remove the top cover
Ensure that all audio cables inside are seated properly, paying particular attention to the area circled:

Power the Voltair back up and see if the issue persists
---
Sending Telos Support the 30-day Logs
If the error message is still present after checking the internal wiring, we ask that you email us the 30-day logs of your Voltair, found under the Utilities tab of your web UI.
You might need to use a file transfer application, like WeTransfer or Dropbox, to send the log file to us. Please email the logs to support@telosalliance.com.
We also ask that you include the serial number of your unit.
---
Let us know how we can help
If you have further questions on this topic or have ideas about improving this document, please contact us.
---
---