Telos Alliance Virtual Showcase 2020 - Harnessing the Power of Telos Infinity IP Intercom Webinar

In case you missed us at NAB 2020 (we KNOW you missed us like we missed you) here is a replay of what you might have seen had you attended or joined us on our own "virtual" trade show.
This is a replay of the original from May 19th, 2020 and covers many of the things we would have loved to have shown you in person.
Your host, Angi Roberson will introduce you to our panelist;
Martin Dyster, VP Business Development
We hope you enjoy. Please feel free to reach out to us with questions.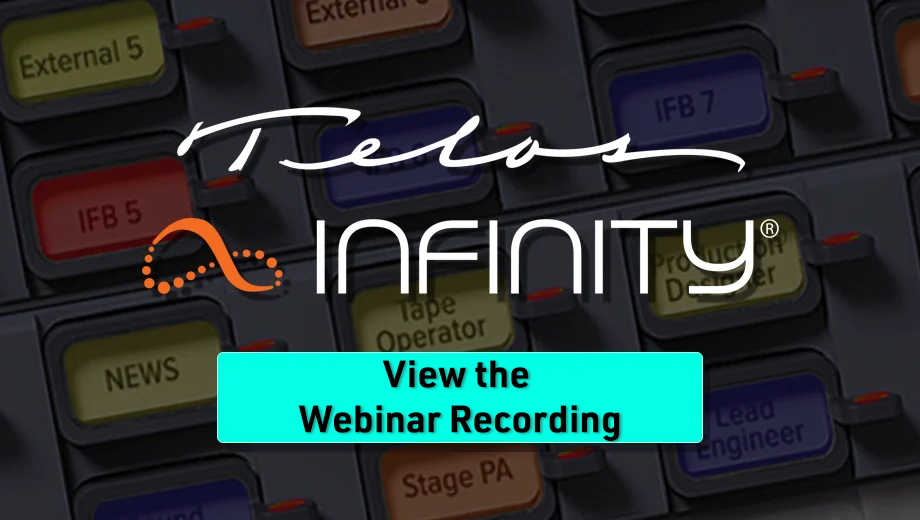 ---
---