How do I get a Quasar Soft and Quasar Cast license?
Scope
Version 2.0 and higher of Quasar system software includes an HTML5 interface that allows you to control and monitor your Quasar Console from any Web Browser. This document explains how you can obtain a Quasar Soft and Quasar Cast license key for your console.
A single license activates Quasar Soft and Quasar Cast. You do NOT need to request keys for each feature.
---
Description
Version 2.0 for Quasar includes some major updates. Among those is the addition of Quasar Soft (control) and Quasar Cast (audio monitoring). For a full description of Quasar Soft, please visit the Quasar Soft page at our website by clicking here.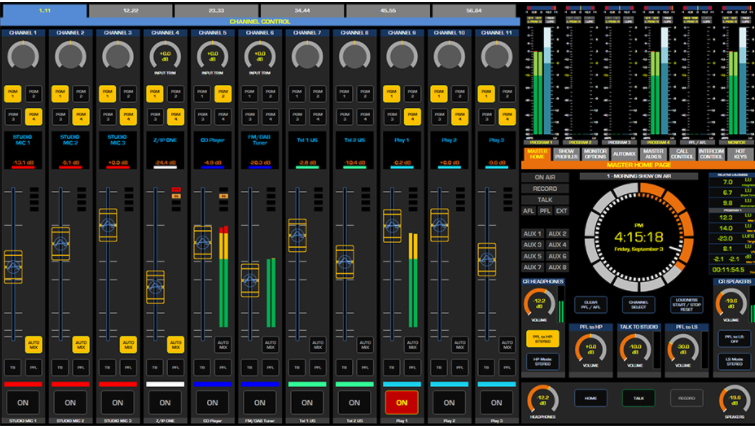 As an introductory promotion, Quasar Soft and Quasar Cast were made available FREE to all Quasar XR customers who purchased before September 1, 2022.

For all SR consoles or consoles purchased on September 1, 2022, or after, Quasar Soft and Quasar Cast are available as an optional upgrade from your Axia Dealer.
---
I already have a Quasar with XR modules
If you have a Quasar console with XR fader modules and qualify for the free upgrade, please follow this link, fill out the information, and your free Quasar Soft license will be emailed to you, generally within one business day.
How do I know if I have XR modules?
The easiest way to tell the difference between XR and SR fader modules is that XR modules use motorized faders and SR modules do not.  You can also look to the right of each fader for an LED VU meter that will be present on XR modules only.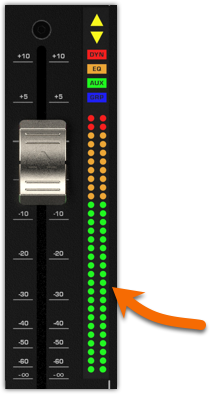 ---
I have a Quasar SR Console
If you purchase a Quasar with SR modules, the Quasar Soft feature is available per console. Contact your Axia dealer and ask for a 3002-00107-000: Quasar Soft License
---
A couple of notes
A unique license is required for each console and the serial number is required to provide a license.
End-user data is required when completing the form. If you are an Axia dealer, you can complete this step for your customer but you must use their information. Requests by a dealer on behalf of the end-user will be rejected.
One business day is required to supply you with a code. It's a manual process to verify each serial number and generate a code for you. Please don't expect the code the moment you submit the form.
The only way to obtain a code is by following the link above and completing the form. Please don't call asking if we can just give you one over the phone. We can't. Out support department does not have the ability to generate these codes. We are HAPPY to help you get your code activated once you have it though. On that topic, click here for a document on installing the code in case you need it.
---
Let us know how we can help
If you have further questions on this topic or have ideas about improving this document please contact us
---
---