Container University 203: On-Premises, Data Center, or Cloud - Where is Your Virtualized Broadcast Neighborhood?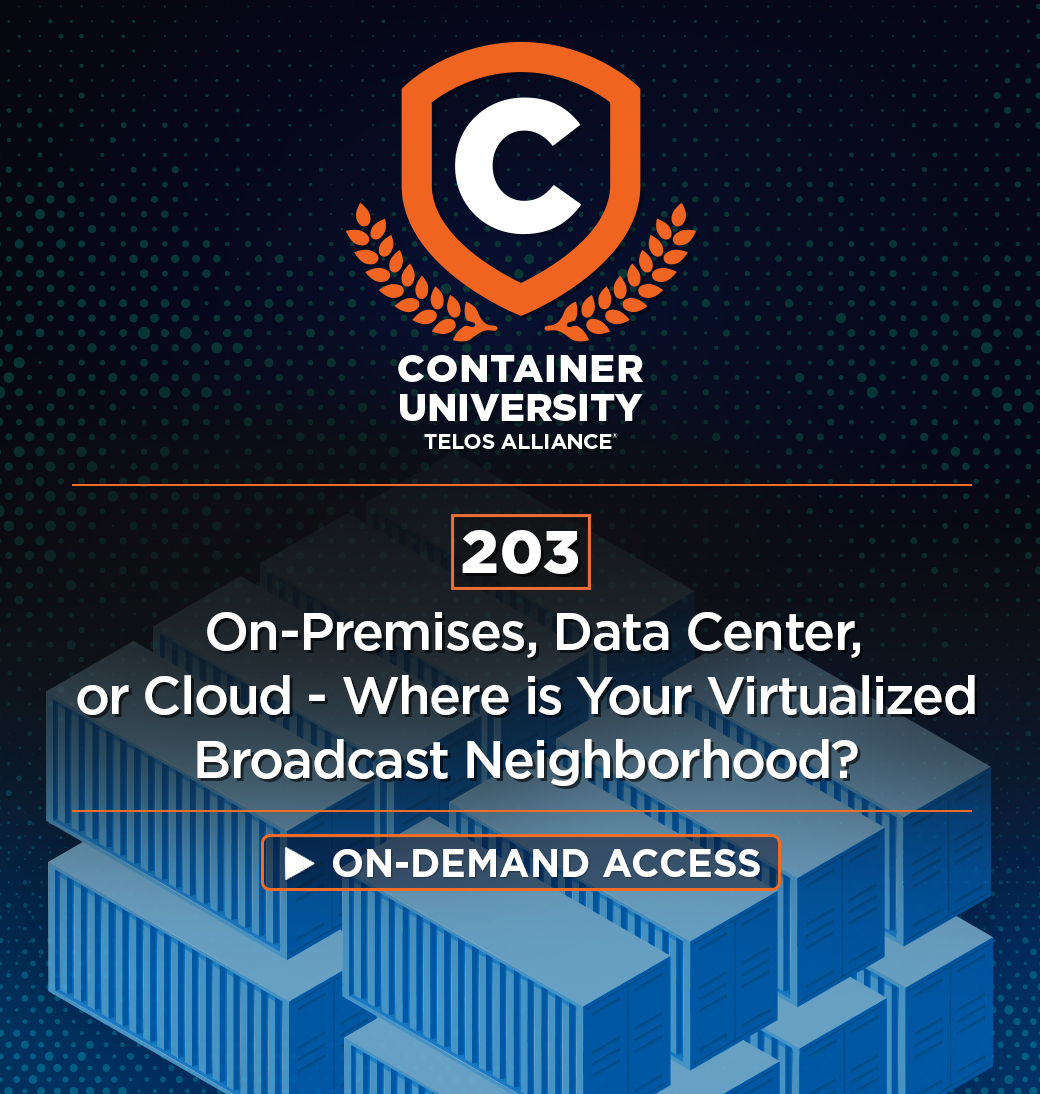 Recorded on April 13th, 2022 - 1:00 PM EST
CU 203 compares the three chief deployment scenarios for virtualized broadcast infrastructure - on-premises, private data center, and public cloud. Analyze each to see which is best for your particular broadcasting and business scenario. And, discover how two or even all three virtualizing neighborhoods can interconnect for workflow convenience and business continuity.
---
---