Supermicro Hardware IPMI Instructions
Scope
This procedure describes logging in to the IPMI interface of VX Enterprise, VX Prime Plus, and other products built upon the 1RU Supermicro Server platform. It does not cover engines on the 2RU fanless platform.
These instructions are adapted from processes described by Supermicro, the manufacturer of the hardware.

1. Connect a VGA display to the VGA port (Figure 3G).
2. Connect a USB keyboard to a USB port (Figure 3D).
3. Boot the unit by applying power to both power supplies on the rear of the unit (Figure 3A).
4. When prompted on the VGA display (Figure 4), press the Delete key on the keyboard to enter the BIOS Setup.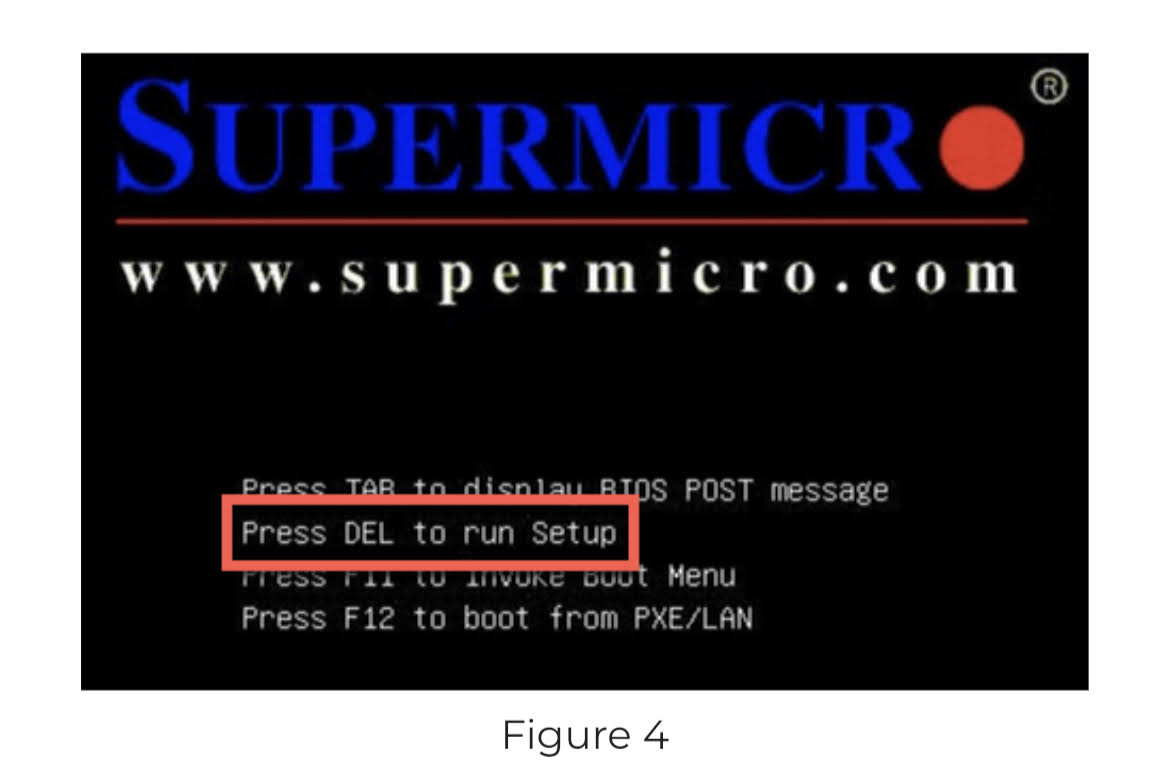 4. From the BIOS Setup, navigate to the IPMI tab → BMC Network Configuration → Station IP Address. Note the IP address of the IPMI.
5. Using this address, access the IPMI web UI with a web browser via the dedicated IPMI network interface (Figure 3C).
6. Log in to the web UI using the default credentials "ADMIN" as the username. The password is either "ADMIN", the serial number of the unit, or a hash code based on the serial number from the manufacturer.
Let us know how we can help
If you have further questions on this topic or have ideas about improving this document, please contact us.
---
---