Microphone Gain on Mixed Signal xNodes
Scope
This article discusses proper gain staging when using the microphone input of a Mixed Signal xNode.
Discussion
If the microphone is plugged into the female XLR on the Mixed Signal xNode, you have two different gain-related values you can change via the xNode web UI. (Note your screen layout may different than the below).
First is Microphone Gain: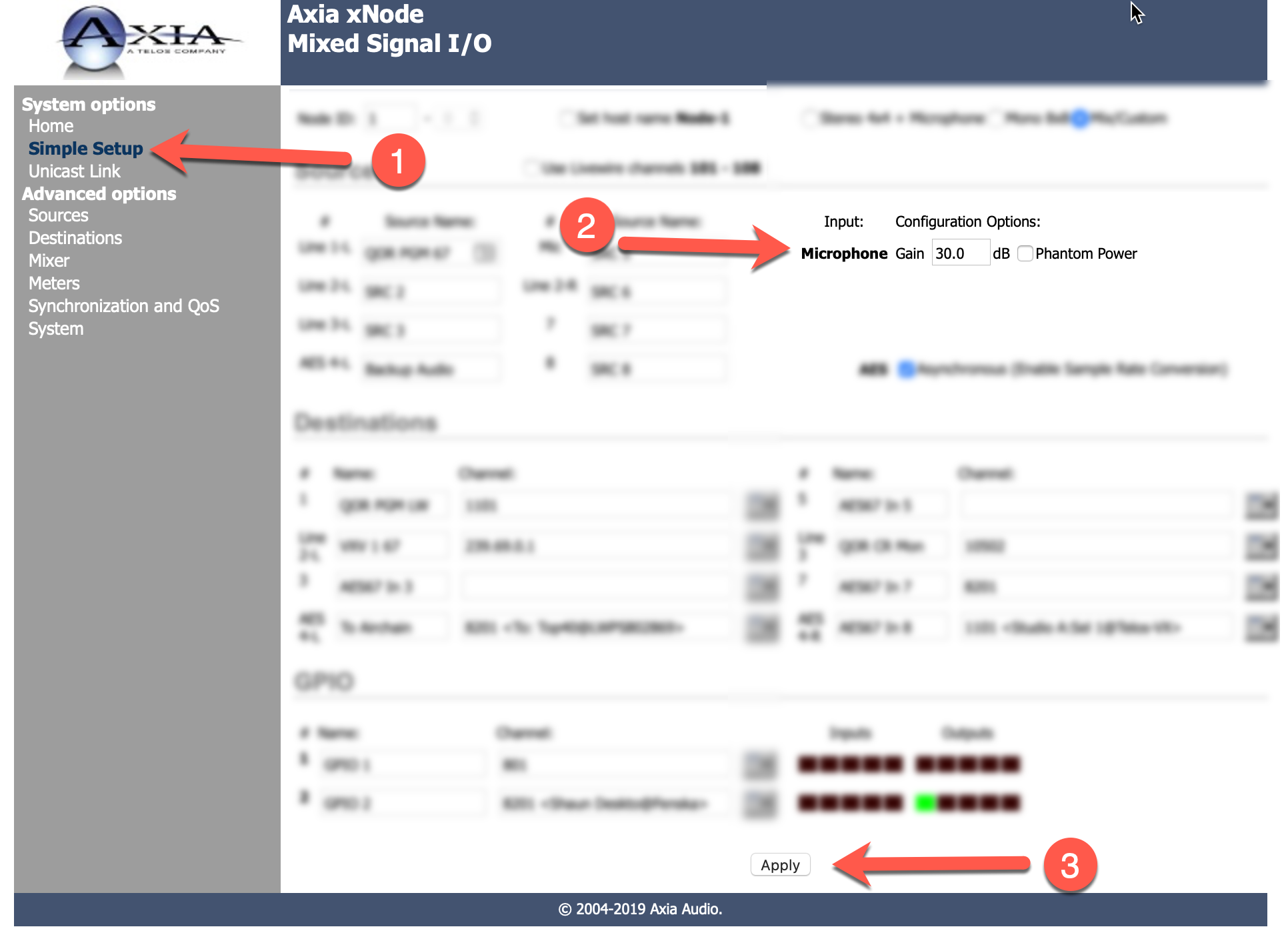 This is the preamp gain (and will go up to 77 dB). This is where you want to set your gain for the microphone as it adjusts the "physical" preamp gain. The exact level depends on the microphone being used. For example, if using an RE-20, you may want to start at 60 dB and adjust from there.
Second is DSP input gain: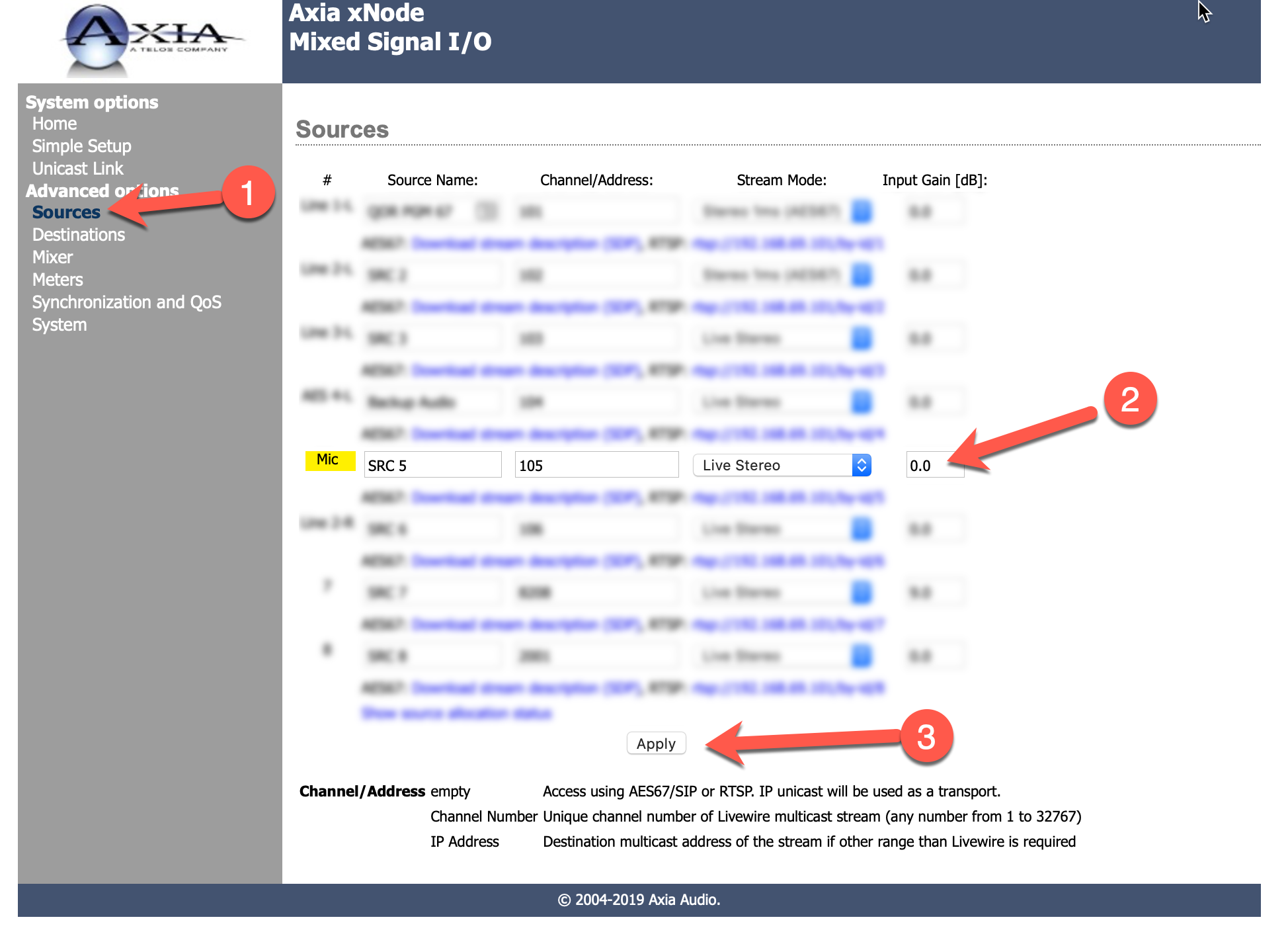 This is the "virtual" DSP gain. You should not need to adjust this for a microphone source, it should be set to 0 dB. All your gain adjustments should be done via the preamp gain for a microphone source.
Let us know how we can help
If you have further questions on this topic or have ideas about how we can improve this document, please contact us.
---
---