Outputs Not Working After Power Outage
Scope
This document explains which integrated circuits (ICs) of a Powerstation are typically affected after a power surge, causing damage to one or more outputs of the engine.
---
Taking Precautions
We highly suggest taking any and all precautions to protect broadcast equipment from electrical surges that are typically caused by power outages.
For ground sources, we recommend, in order of preference:
"Station Ground," the heavy copper strap found in the walls and floors of many radio studios
AC Safety Ground — the "3rd prong" of a nearby outlet
A bonded electrical conduit
Important: Grounding reduces the risk of electric shock by providing a "path of least resistance" for electric current. Improper grounding can result in a risk of electric shock. Check with a qualified electrician if you are in doubt about how to properly ground this equipment. If your local electrical code prohibits the use of a Station Ground for this purpose, as described above, use the specific "Safety Ground" your local regulations mandate.
---
Possible Damage
If one or more outputs of a Powerstation are faulty after a power outage, the illustration below describes which ICs are the likely culprits for each output.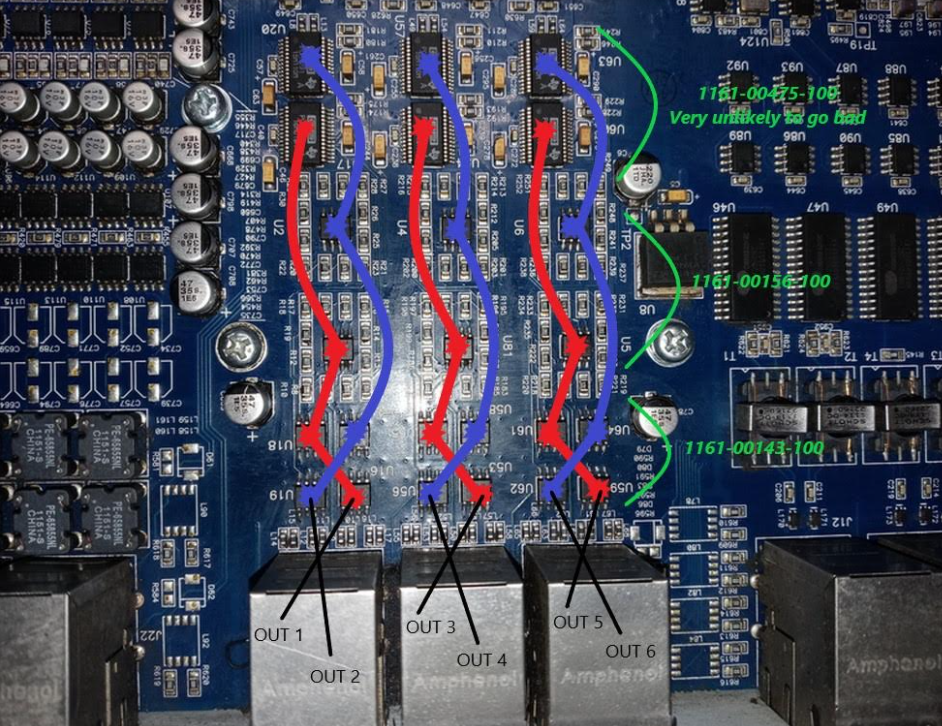 If a field repair wants to be done, contact customer support and ask for pricing and availability of the following parts:
1161-00143-100
1161-00156-100
1161-00475-100
We can also issue an RA to get the Powerstation to our repair techs for inspection.
---
Let us know how we can help
If you have further questions on this topic or have ideas about improving this document, please contact us.
---
---