Managing Omnia.11 Presets
Scope
We show you how to Save and Load user presets from/to the Omnia.11
---
Description
The below procedure will show how to Save and Load user presets from/to the Omnia.11 using the webpage interface.
---
Procedure
The two 11's should be running the same software version and style (G-Force or traditional orange screen).
Login to the web interface (See Appendix C starting on Page 81 in the Omnia.11 user manual if needed) and go to the "Data Mgmt" tab. There in the DOWNLOAD PRESETS section you will see a list showing all of your custom user presets as links: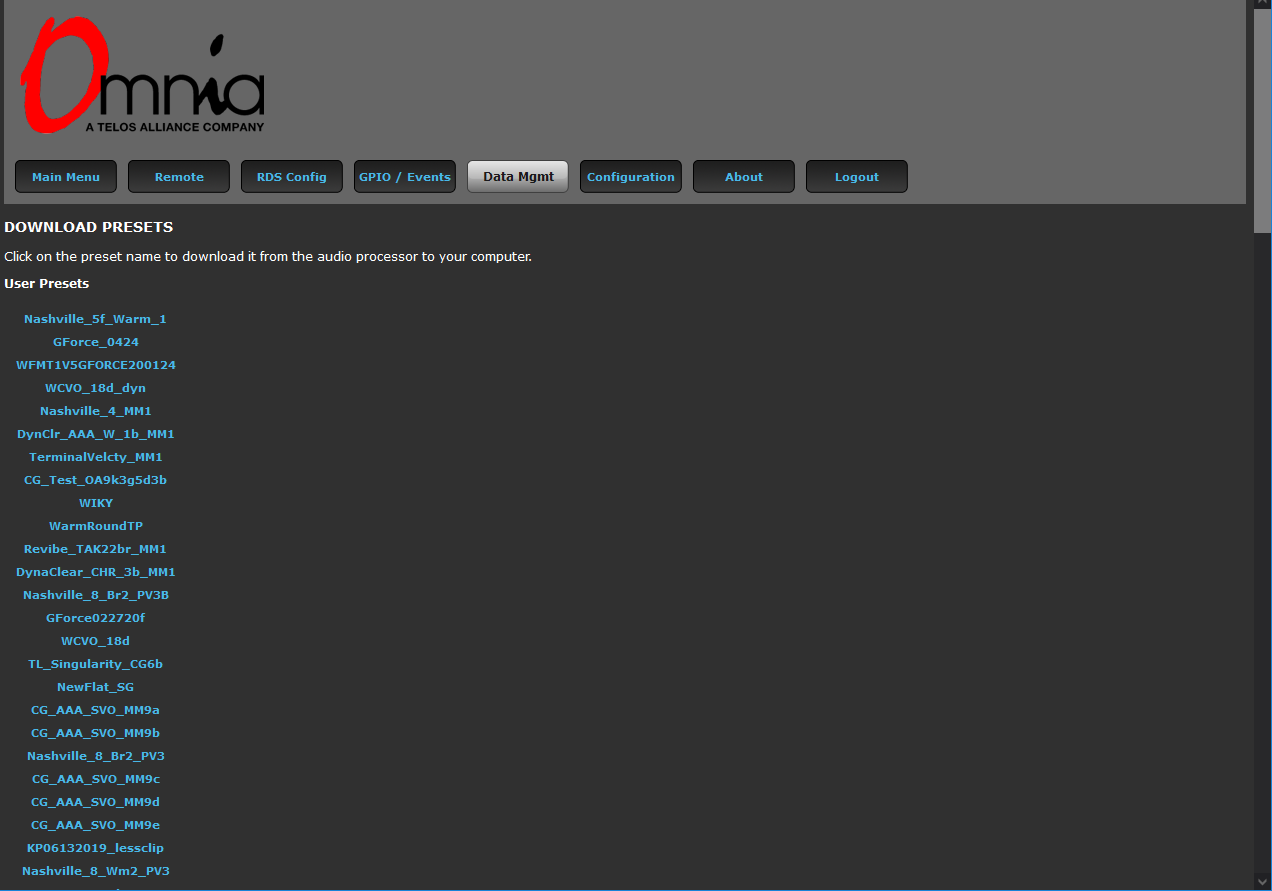 Simply click on the ones you would like to save to your computer (note that on some browsers, you will need to right-click and choose "Save Link As..." etc. )
Similarly, scroll down to near the bottom of that same page and in the DOWNLOAD IO CONFIGURATIONS section you will find your I/O Configuration presets if you have saved any. Click on the links for any I/O presets you want to save: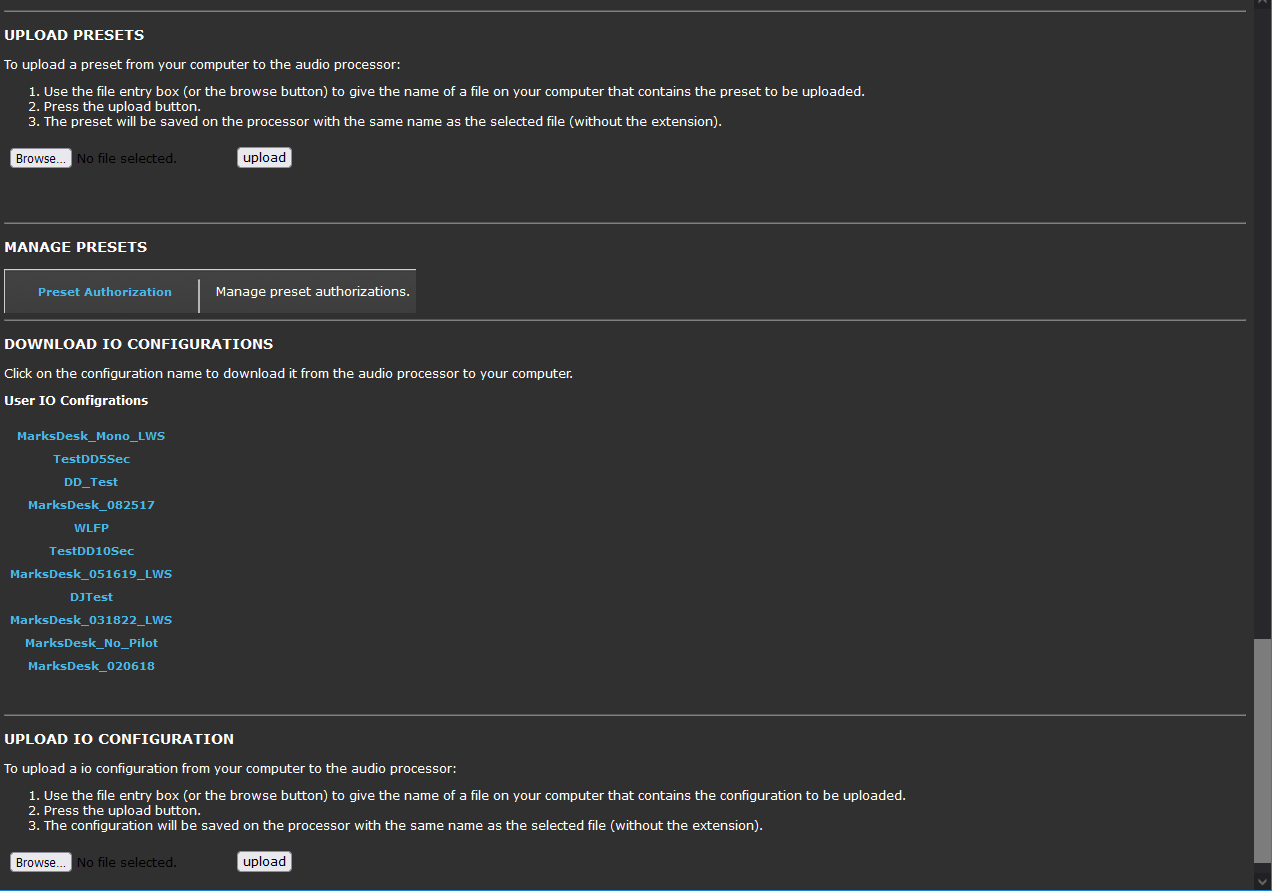 On the other 11, you can then upload those presets you have saved to it using the "Browse..." and "upload" buttons in the UPLOAD PRESETS & UPLOAD IO CONFIGURATION sections of that same Data Mgmt page.
Presets can only be downloaded or uploaded one at a time.
Presets that are uploaded will not be visible in the preset list right away. To make them appear immediately, simply do a preset "Save Current" or "Save Current As..." operation from the front panel or Java remote app.
---
Let us know how we can help
If you have further questions on this topic or have ideas about improving this document please contact us
---
---