Converting an Omnia ONE to AM or FM
Scope
This document covers the process of converting your Omnia ONE from AM (or FM) to FM (or AM).
Converting
As with many Telos Alliance products, there are two software banks within the Omnia ONE web interface.
If you're running AM software, you will simply need to download the FM software and install it into your unused software bank under the Configuration tab. When it's installed, you will have the AM software in one bank and the FM software in the other.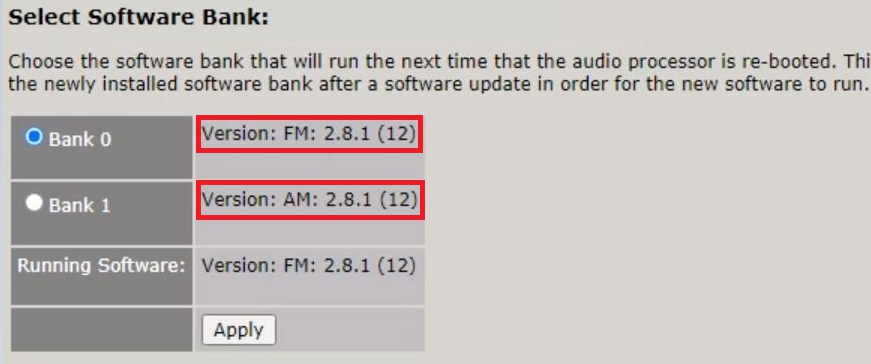 Depending on which bank you boot into will determine if your Omnia ONE is an FM or AM processor.
All of the downloads for the Omnia One can be found by clicking here.
Let us know how we can help
If you have further questions on this topic or have ideas about how we can improve this document, please contact us.
---
---