ATM Rack Ears
Scope
This document pertains to the 25-Seven Automated Time Manager.

2001-00348-000 Audio Time Manager - AES
2001-00349-000 Audio Time Manager - LIVEWIRE
---
The Rack Ears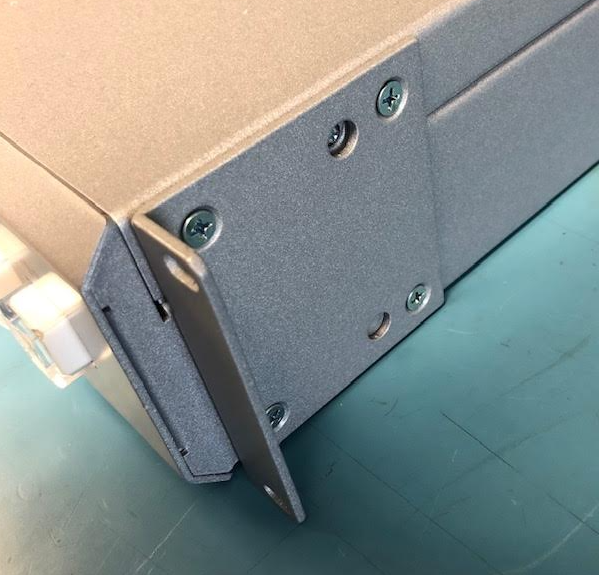 If you're in need of a replacement rack ear, contact Customer Support and ask for pricing and availability of part # 1451-00788-101.
The same rack ear is interchangeable between both sides of the ATM, meaning you can order two of the same ear if you need a set of rack ears.
Each ear needs four 6-32 x 1/4" Phillips flat screws. These can be picked up at your local hardware store or ordered using part # 1301-00232-100.
---
Other ATM Parts
The ATM has been out of production for quite some time and parts are becoming harder and harder to find. If you're in need of a power supply, CPU board or button caps, contact Support and we will do our best to accommodate your needs.
---
Let us know how we can help
If you have further questions on this topic or have ideas about improving this document, please contact us.
---
---