Surface Mounting for an xNode
Scope
This document refers to all versions of Telos Alliance xNodes, Axia xSwitches and Omnia MPX Nodes.
All xNodes come standard with a rack-mount kit. One unit can be mounted in a single rack space, or two can be mounted side by side.
Depending on the facility setup, it might make sense to rack the xNode under a desk or to another flat surface.
M

ounting to a Surface

Each xNode ships with one short rack ear, one long rack ear and one "L" bracket. These brackets are included for typical mounting in a standard equipment rack.

There is an optional surface-mount kit available to mount a single xNode to any vertical or horizontal flat surface. Contact us for pricing and availabilty for part # 2011-00077.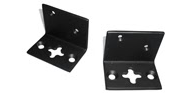 Inward and Outward Mounting
The brackets secure to the side of the xNode, towards the front panel. There are four holes that are used for securing the metalwork to the xNode.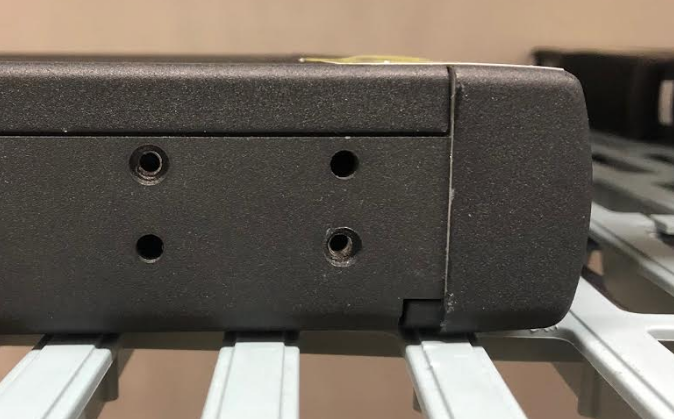 To secure the xNode to the bottom of a desk or other flat surface, attach the brackets in an "outward" pattern as shown below: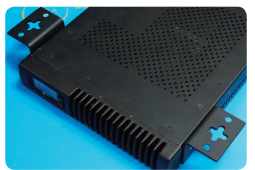 To secure the xNode to the top of a flat surface, attach the brackets in an "inward" pattern as shown:

Let us know how we can help
If you have further questions on this topic or have ideas about improving this document, please contact us.
---
---