Finding the Serial Number of a Z/IP ONE From the Web UI
Scope
Most Telos Alliance brand products only have the serial number of the unit on a small white sticker, usually on the rear or bottom, of the unit.
While the Z/IP ONE does have the serial number on the physical unit, the serial number can also be found on the Web user interface, beginning with software release 5.0.0r.
In some older Z/IP ONEs, the serial number was not programmed into the unit. In these instances, "unknown" will be displayed and the serial number will need to be found on the actual unit.
---
Where to Find the S/N
Once in the Z/IP ONE's GUI, click on the System tab. Different information about your Z/IP ONE will then be displayed, including the unit's serial number.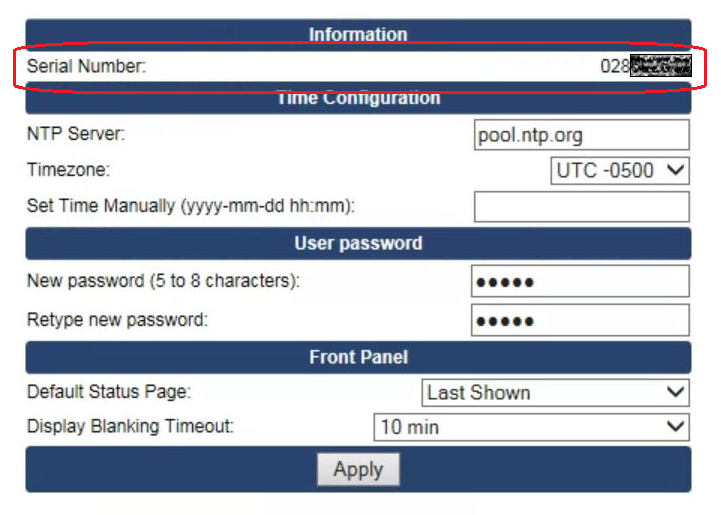 ---
Let us know how we can help
If you have further questions on this topic or have ideas about improving this document, please contact us.
---
---