Protection for a Telos Infinity Beltpack
Scope
As with other portable communication devices, the Telos Infinity Beltpack might suffer damage due to being dropped. To help protect the beltpack, there are protective sleeves available to help prevent breaks to the outer shell during a drop.
---
The Sleeve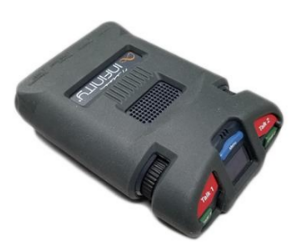 The protective sleeve is a silicon rubber-based cover specially designed to protect the Infinity BP2 and BP4 devices from the kind of impact damage that sometimes occurs with portable equipment. The material efficiently transfers heat from the active device to its out layer, ensuring the high level of protection does not compromise the performance of the Beltpack.
If interested in purchasing a 5-pack of the protective sleeves, contact customer support and ask for pricing and availability of part # 2091-00224, Infinity Beltpack Protective Sleeve (Pack of 5).
Please note, sleeves are only available in packs of five.
---
Let us know how we can help
If you have further questions on this topic or have ideas about improving this document, please contact us.
---
---