MPX Node release notes and update instructions
SCOPE
This document applies to the following Omnia MPX Node devices;
Omnia MPX Node Decoder - part number 2001-00522-000
Omnia MPX Node Encoder - part number 2001-00529-000
DESCRIPTION
This firmware update is advised for all users of MPX Nodes. It addresses an unlikely but critical case where the loss of power before cached changes have been written to memory could corrupt flash storage, making the unit unable to boot. While such a field failure is rare, and we have only encountered a few cases, affected units require factory re-initialization. This update eliminates the conditions where such a failure can occur.
Version 1.1.5 (Jan 9, 2020)
Features
Maintenance release only, no new features in this version.
Fixes
Fixes a rare issue where an ill-timed reboot could result in corruption of the flash memory.
DOWNLOAD THE UPDATE FILE
Click here to download the most recent update. Save the update file to a location on your computer .
The file will have a .pkg extension on it. Do not attempt to unpack or extract this file. It must be uploaded exactly as it is received.
INSTALLING THE UPDATE
A precautionary note about remote updates. While updating via remote is more convenient than driving to the transmitter, there is always a risk when updating by remote since you aren't standing right in front of the unit. Be ready with a contingency plan, just in case!
The MPX Node has a dual software bank update system. You can safely update the bank that is NOT active while the unit is online. Software updates are always uploaded to the inactive bank.
Using your web browser, navigate to the main web page of your MPX Node.
TIP - The IP Address of your MPX Node can be obtained by repeatedly tapping the upper user button on the front panel until the IP Address is displayed.
Log in with your user name and password.
From the left side menu, click on System Setup.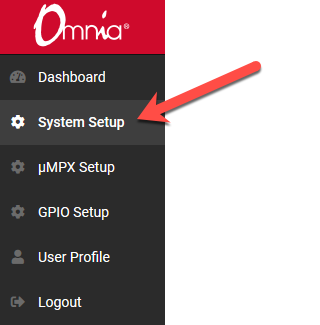 At the bottom of the System Setup page, click on the SELECT FILE button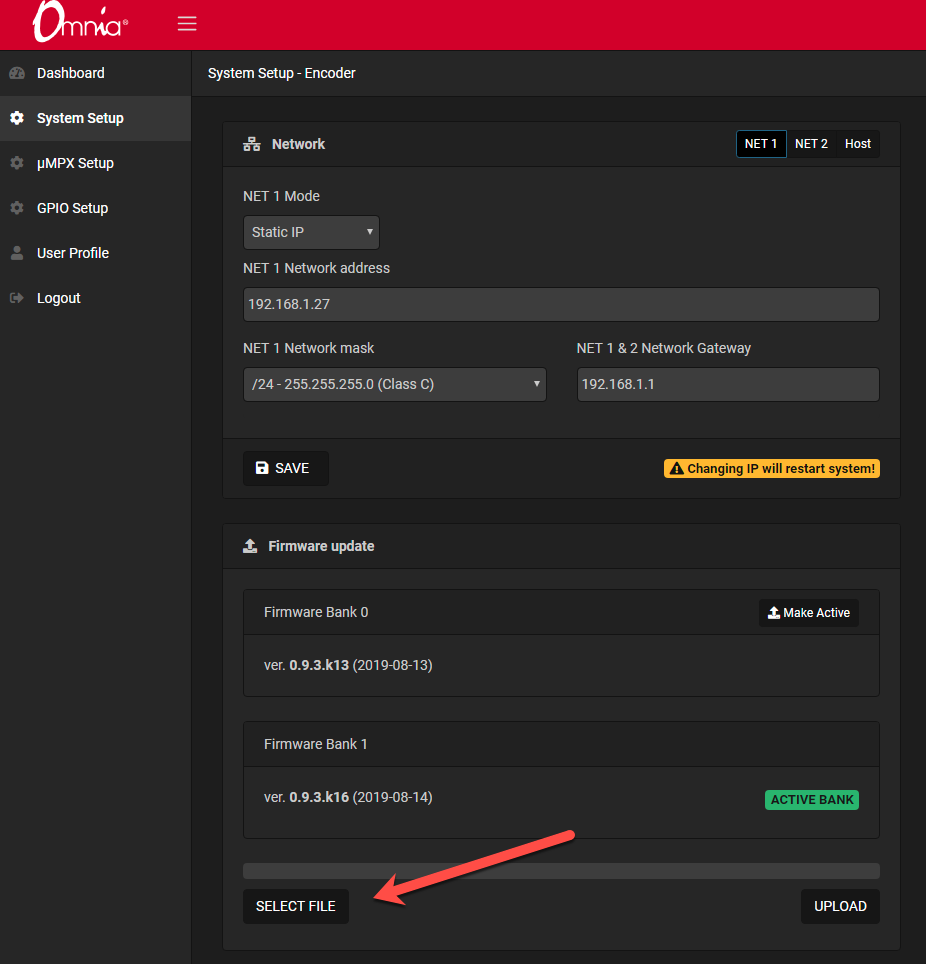 Using the dialog box that opens (this will differ depending on your operating system), browse for and select the file you previously downloaded.
Click the UPLOAD button. A progress bar will show you the status of the upload. Once complete, the version number in the Firmware bank that is inactive will reflect the new version number.
Click the Make Active link on the bank that contains the new version.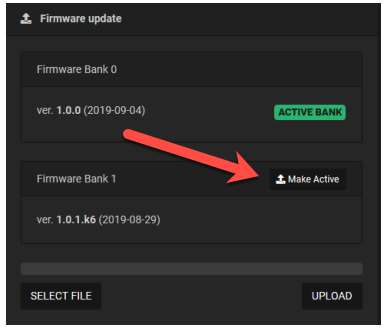 A confirmation screen will prompt you to proceed with a reboot.
Note that activating new firmware requires restarting your unit. This will take about one minute, and will interrupt audio. Make sure your MPX Node is not on-air when changing firmware or rebooting the MPX Node.
---
---